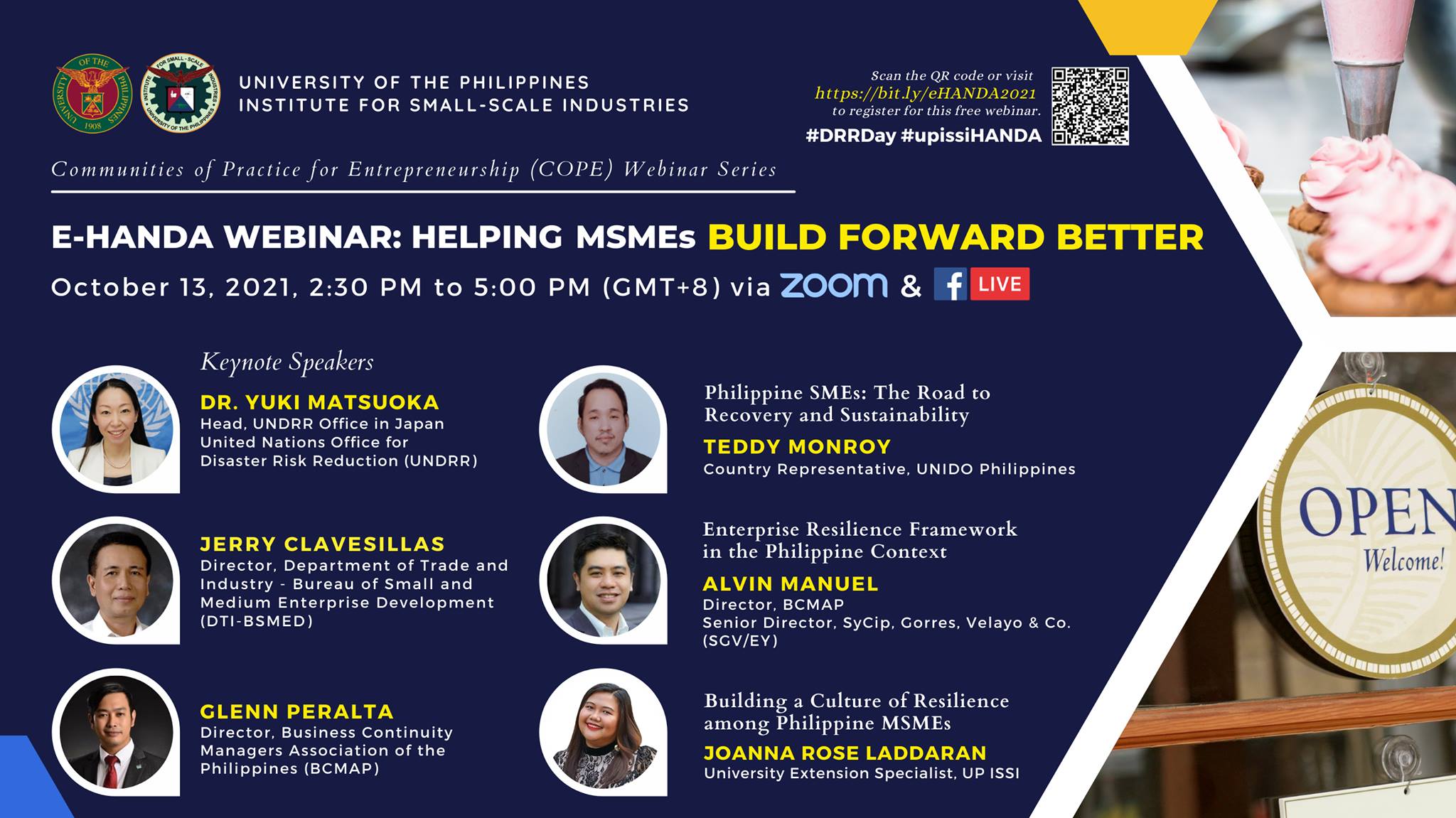 In line with the observance of the International Day for Disaster Risk Reduction, the University of the Philippines Institute for Small-Scale Industries (UP ISSI) is holding the "E-HANDA Webinar: Helping MSMEs Build Forward Better" on October 13, 2021 from 2:30 PM to 5:00 PM via the Zoom platform. The webinar will also be live streamed on the UP ISSI Facebook Page (https://www.facebook.com/upissi).
The target participants for this webinar include owners, managers, and employees from micro, small and medium enterprises (MSMEs); agribusinesses; cooperatives; industry associations; academe; government and non-government agencies supporting MSMEs.
The event is completely free of charge. However, interested participants are requested to register at https://bit.ly/eHANDA2021.