OUR WORK THEMES
ARISE-Philippines is focused on three Work Themes (WT) prescribed by the UNDRR. These work themes, together with our priority actions, define the general direction of the network in terms of activities, interventions and programs for disaster risk reduction.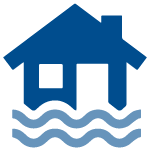 Disaster Risk Management Strategies
The network, together with its partners and collaborators, will endeavor to develop and implement disaster risk management strategies that ultimately lead to the reduction of mortality, affected people, economic losses, and damages to critical infrastructure due to disasters.
ARISE-Philippines recognizes that in order to strengthen the resilience of our communities, we need to come up with effective disaster risk management strategies that take into account the sensitivities and realities on the ground. Hence we will work with our partners and collaborators to develop and implement disaster management strategies that are data driven and science based.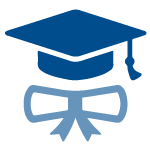 Critical to the implementation of effective disaster risk management strategies is a consistent and effective campaign to educate community stakeholders and to help build their individual and collective capabilities to reduce disaster risks.
ARISE-Philippines will endeavor to educate every community stakeholders on the risks and impact of disasters and inspire them to adapt data driven and science based disaster management strategies in collaboration with other stakeholders.
Through our members and partners, we will help build our communities capabilities on disaster prevention and mitigation, preparation, response and recovery so that every community are able to bounce forward better after disasters.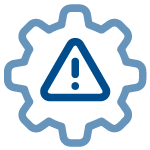 ARISE-Philippines recognizes the unique vulnerabilities of urban communities when it comes to disasters, especially poor families living in high risk informal settlements. At the same time, the network is mindful of the impact to the rest of the country should urban areas, centers of commerce, education, trade and government, are severely affected by disasters.
Working with partners and collaborators, the network will endeavor to set up programs and influence policies aimed at protecting the vulnerable sectors in urban communities and ensuring the continuity of operations of public and private institutions in cities across the Philippines.