March 23, 2023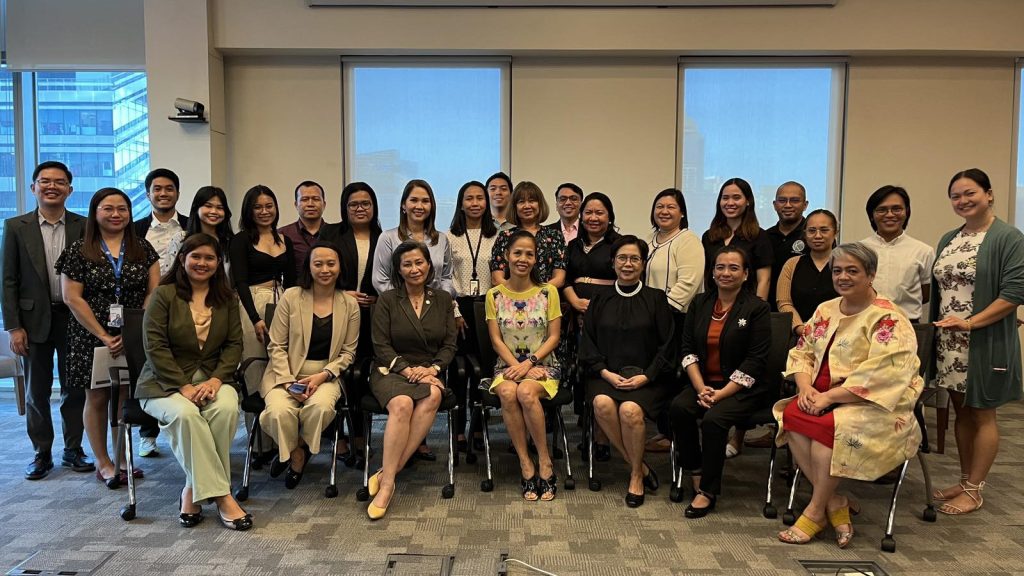 In celebration of Women's Month 2023, IFC – International Finance Corporation, a member of the World Bank Group, in collaboration with the Government of the Netherlands, Australian Government, The Rockefeller Foundation, ARISE-Philippines, Resilient.PH, WINDRR, and SM Cares conducted a hybrid event, the Building Resilience Index Forum: Women's Role in Creating a Resilient Building Environment.
VAdm. Alexander Pama (Ret.), ARISE-Philippines' Co-Chair, officially opened the event with his welcoming remarks. The forum's first speaker was Pearl Mars, the Technical Specialist of Building Resilience Index from IFC, who presented the benefits of BRI for various stakeholders of the built sector. Fran Deininger, IFC's Gender and Climate Specialist spoke about the impact of women changemakers to bring solutions for climate change and a resilient built environment.
The panel discussion was moderated by Usec. Maria Catalina Cabral, Undersecretary for Planning and Public-Private Partnership Services of the Department of Public Works and Highways(DPWH). Panelists were comprised of Ms. Gie Garcia, Managing Director – Property Management of NEO Office PH; Ms. Liza Silerio, Vice President for Corporate Compliance of SM Prime and an ARISE Global Board Member; Ms. Girlie Lopez, Country Director of Build Change Philippines; and Ms. Marilyn Estrellado, Programs and Operations Director of Habitat for Humanity Philippines.
Dr. Tata Medado, President of Asia Pacific College and Head Secretariat for WINDRR-Philippines summarized the key takeaways of the panel discussion through her synthesis. Thuy Tui Bui, Senior Country Officer of International Finance Corporation (IFC) delivered the closing remarks respectively.
The program was hosted by Ms. Cha Almeida, Secretariat Lead of ARISE-Philippines. ARISE-Philippines leaders and members were also present onsite during the event represented by Ms. Maribeth Marasigan from Aboitiz Foundation, Inc. and Ms. Veronica Gabaldon from Philippine Disaster Resilience Foundation.