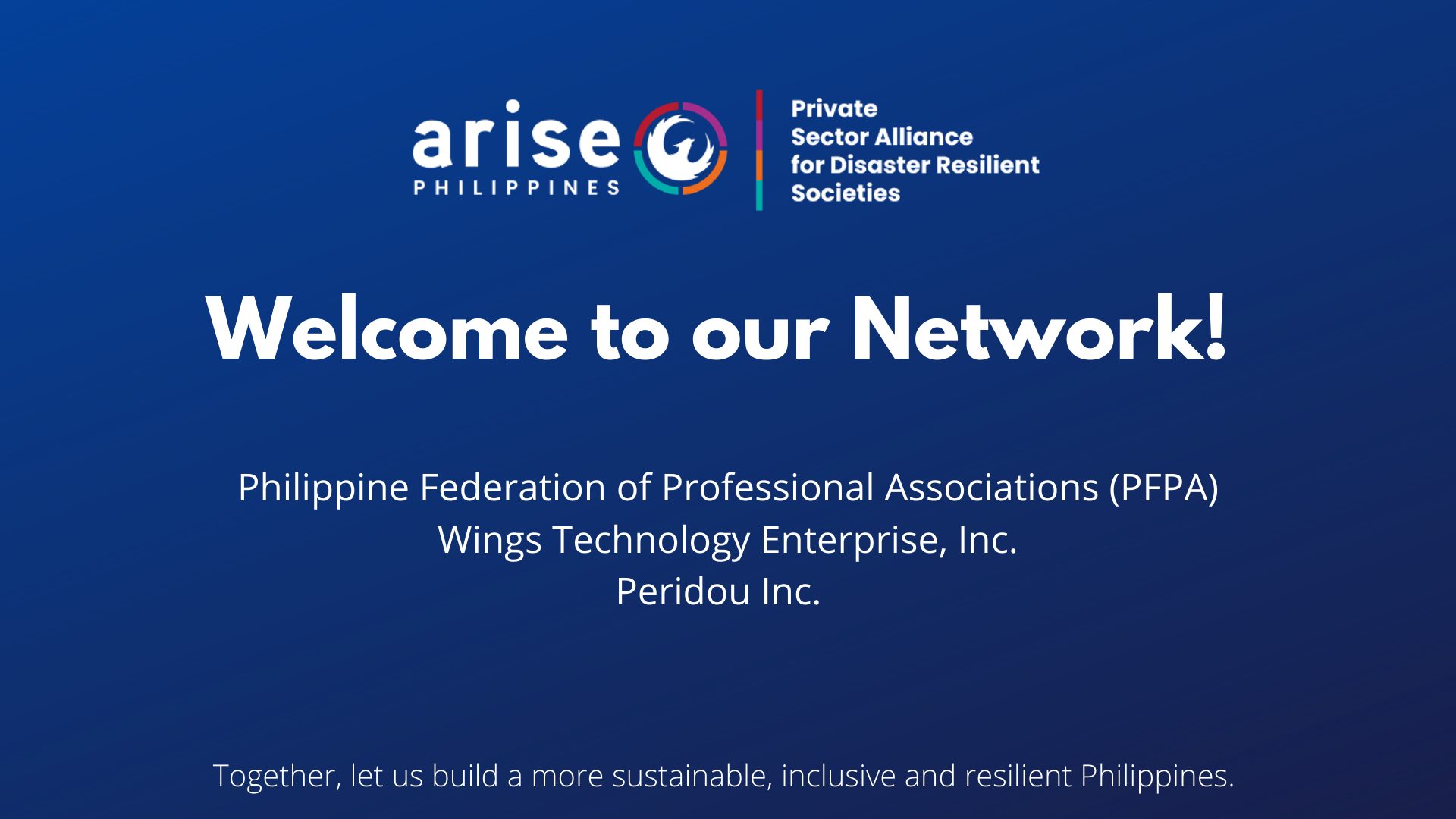 ARISE-Philippines welcomes its newest members:
1. Philippine Federation of Professional Associations (PFPA)
2. Wings Technology Enterprise, Inc.
3. Peridou, Inc.
The on boarding session was facilitated by ARISE-Philippines Secretariat last December 17, 2021 and was attended by their representatives: Dr. Charlie Ho, President, Engr. Fred Monsada, Vice-President and Ms. Lilia Echiverri previous President of PFPA; Mr. Andrew Harder, Corporate Secretary of Wingstech; and Mr. Jayson Requinto, Deputy Executive Director of Peridou.
To know more about ARISE and the requirements for membership please email secretariat@arise.ph.