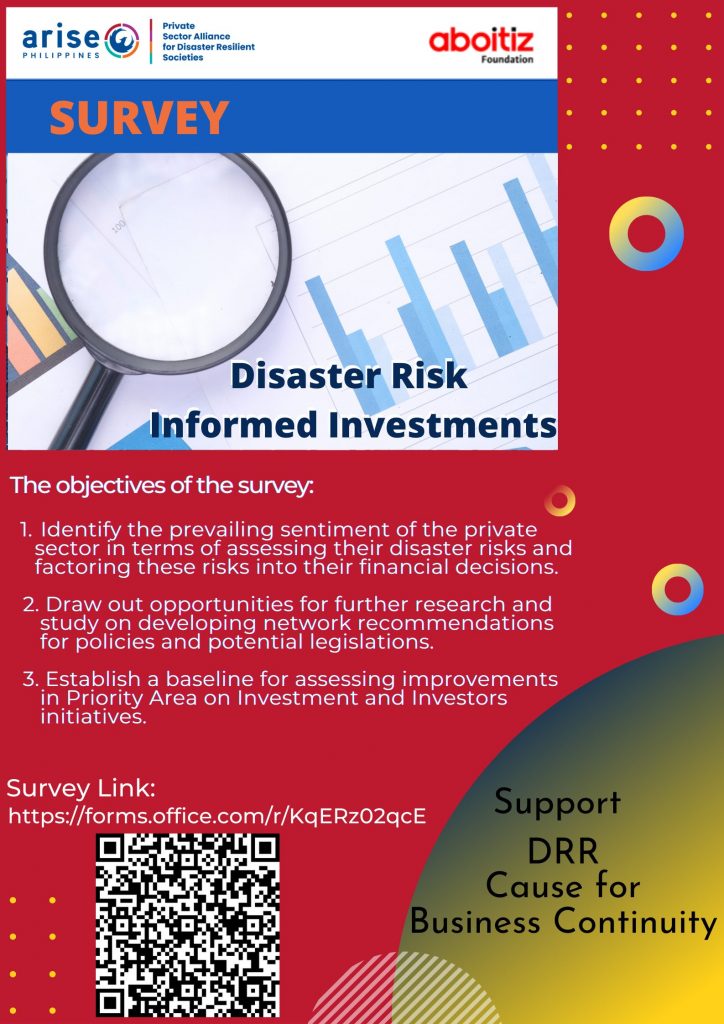 Every year, the Philippines encounters a multitude of natural and man made hazards that generate considerable loss to livelihood, property and lives. Clearly, we need to find a better way of managing our disaster risks in order to sustain our growth as a country and the development of our communities.
In keeping with one of the four priorities of the Global Private Sector for Disaster Resilient Societies, ARISE-Philippines and The Aboitiz Foundation are currently working on several initiatives to mainstream disaster risk informed investment as a way of building the resilience of our communities and of the country as a whole.
To better design our programs and our approach, we have put together this quick survey to map out the sentiments of private sector stakeholders, especially those from the finance and investment sector. We hope you can spend time accomplishing this form and help us improve our next steps.
Survey link Access:
https://forms.office.com/r/gkbgVPZq3i