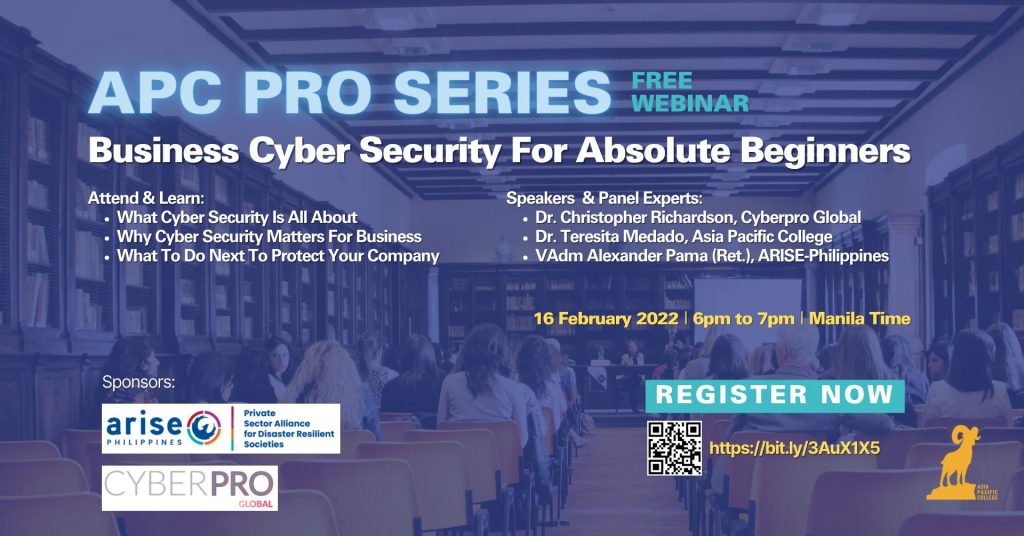 You are invited to the APC Pro Series Free Webinar on Cyber Security!
February 16, 2022 ǀ Wednesday ǀ 6:00PM
Learn Business Cyber Security with our speakers and panel experts:
Dr. Christopher Richardson, UK's Leading Cyber Security Expert
Dr. Ma.Teresita Medado, President of Asia Pacific College
VAdm Alexander Pama AFP (Ret.), Co-Chair of ARISE-Philippines
Through this webinar, Asia Pacific College and ARISE-Philippines will bring about awareness and
consciousness of the importance of cyber security for business resiliency.
Contact us for inquiries:
Clarisse Anne Ley
clarissel@apc.edu.ph
0920-5694122