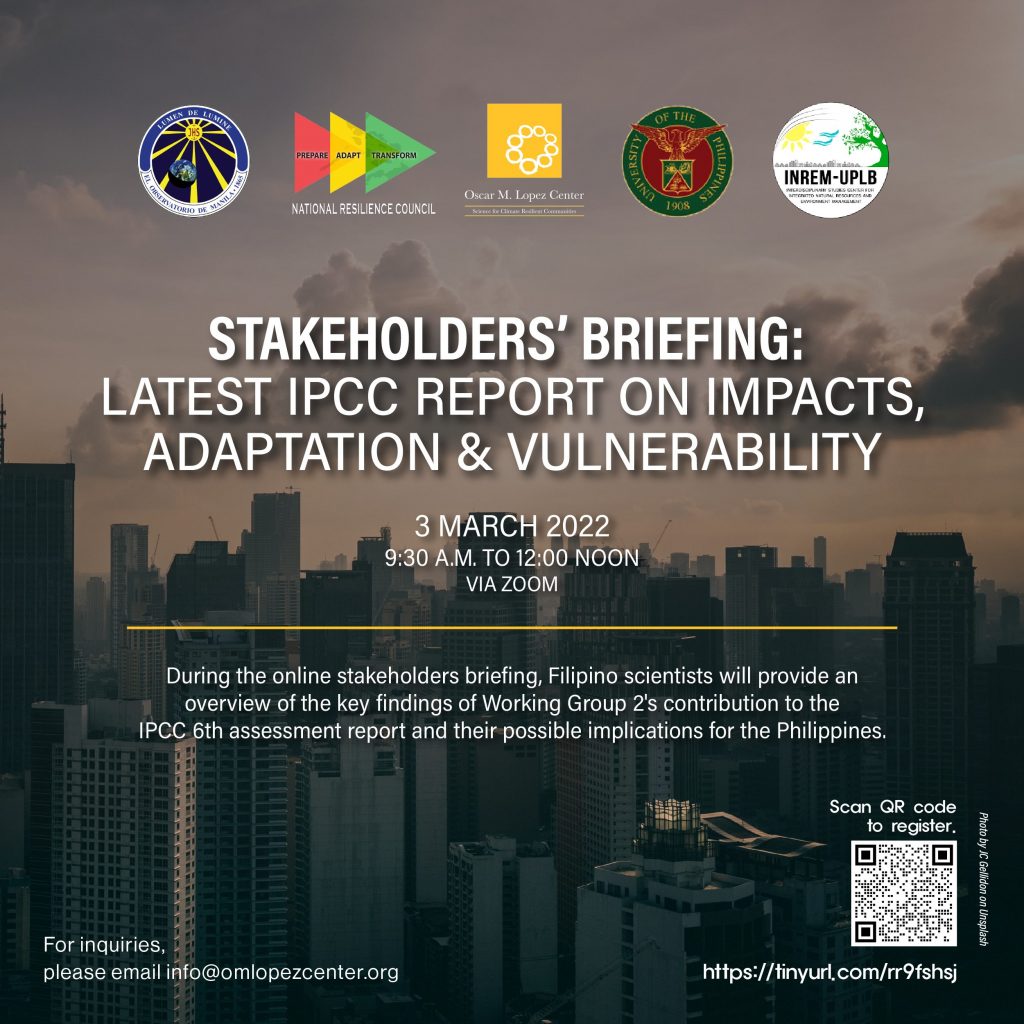 We would like to invite you to the online stakeholders' briefing on the IPCC's Sixth Assessment Report (AR6) Working Group 2 (WG2) on March 3, 2022, at 9:00 am, via Zoom.
The briefing is organized by the Manila Observatory, National Resilience Council, Oscar M. Lopez Center (OML Center), and the UPLB Interdisciplinary Studies Center for Integrated Natural Resources and Environment Management (INREM).
Scheduled for international launch at the end of February, the IPCC AR6 WG2 focuses on and assesses the impacts, adaptation and vulnerabilities related to climate change. The briefing on March 3 will focus on the key findings of the report through the featured IPCC authors from the Philippines and their initial analysis on the implications for the Philippines.
Presentations will be followed by discussants representing the national government, local government, private sector, academia, and civil society.
Briefing materials and certificates of participation will be made available after the event. Register to attend the event at https://tinyurl.com/rr9fshsj.