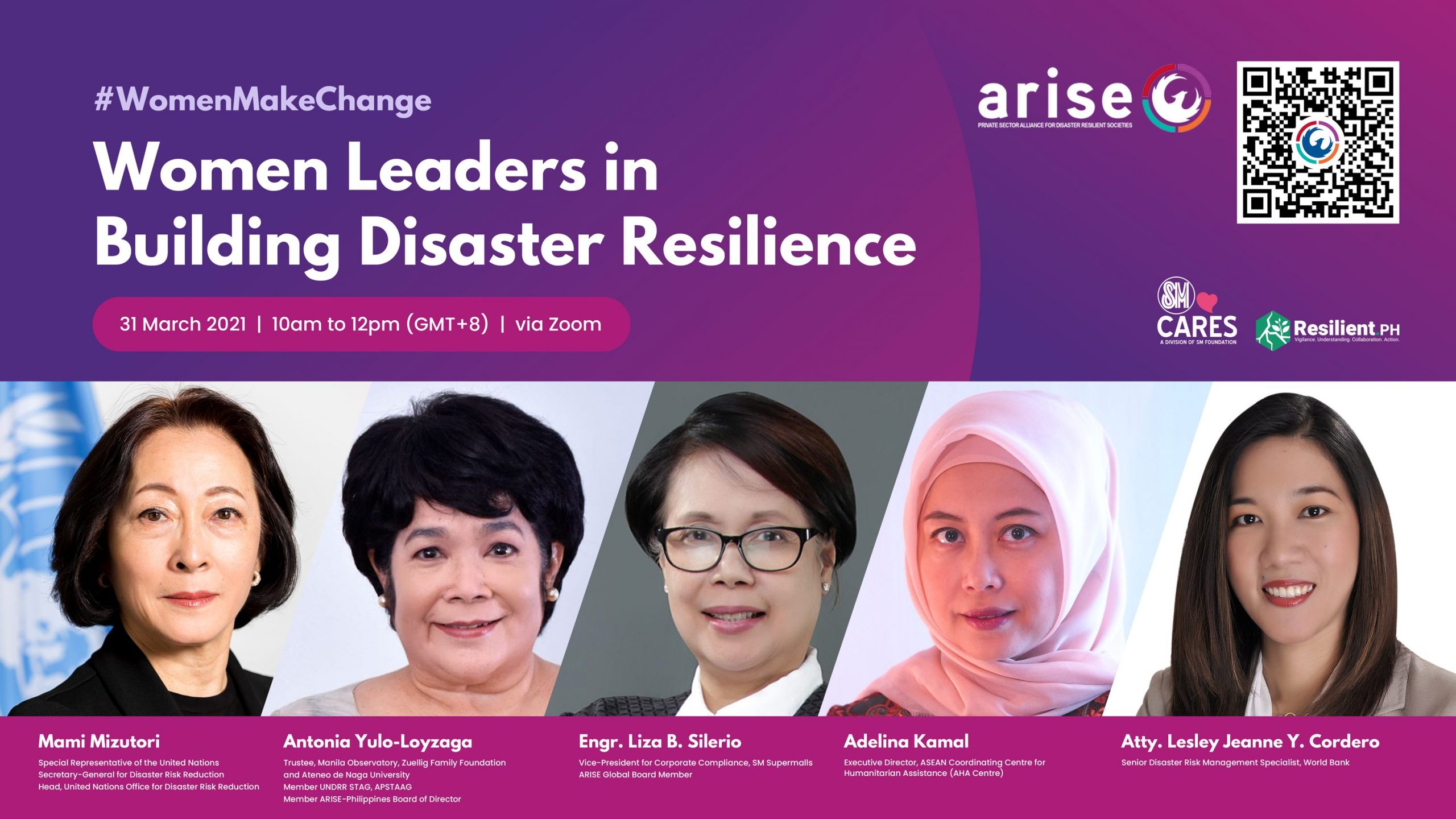 In celebration of the Philippines National Women's Month, ARISE-Philippines, in cooperation with SM Cares and Resilient.ph, is conducting a two-hour virtual event with the title "Women Leaders in Building Disaster Resilience" to recognize the important role of women participation and leadership in disaster risk reduction and resilience.
With the theme #WomenMakeChange, this forum will spotlight several Women Leaders who have played significant and critical roles in Disaster Risk Reduction and Management and Resilience in various capacities and continue to contribute to the development and implementation of policies, programs, and projects towards a disaster-resilient country and people.
With this activity, ARISE-Philippines hopes to inspire and encourage more women in taking on more active roles in building disaster-resilient communities.
Click here or scan the QR Code to register!