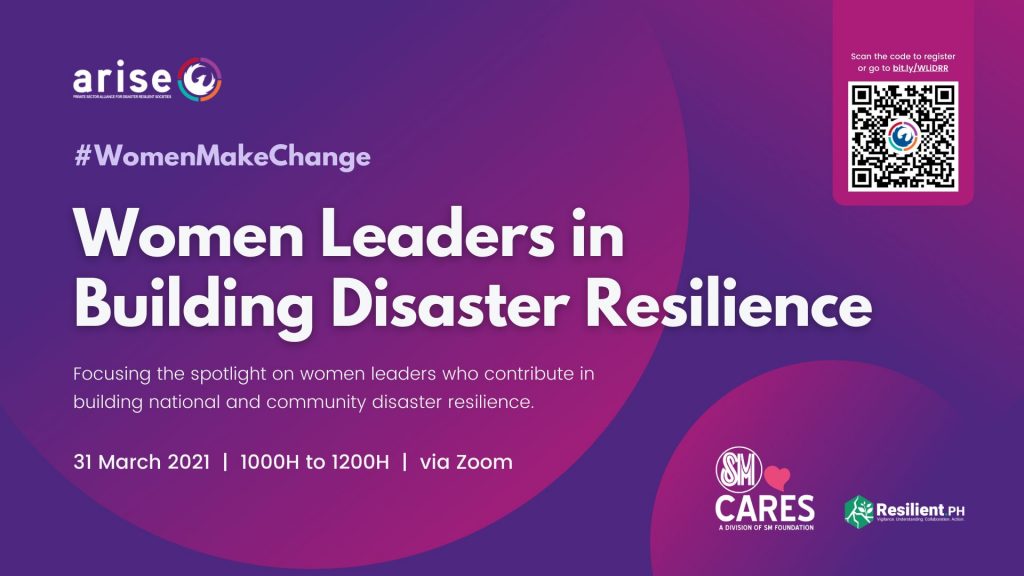 In celebration of the Philippines' National Women's Month, ARISE-Philippines, in cooperation with SM Cares and Resilient.Ph, is hosting a two-hour forum on, "WOMEN LEADERS IN BUILDING DISASTER RESILIENCE"  to recognize the vital role of women in disaster risk reduction and resilience.
With the theme #WomenMakeChange, the forum will spotlight several Women Leaders who continuously contribute to developing and implementing policies, programs, and projects that build a resilient community and nation. This event aims to inspire more women in taking an active role in the community and national disaster resilience that is sustainable, equitable, and inclusive.
You may register via this link: bit.ly/WLiDRR or with the QR Code in the poster.