Climate Investment Forum 2022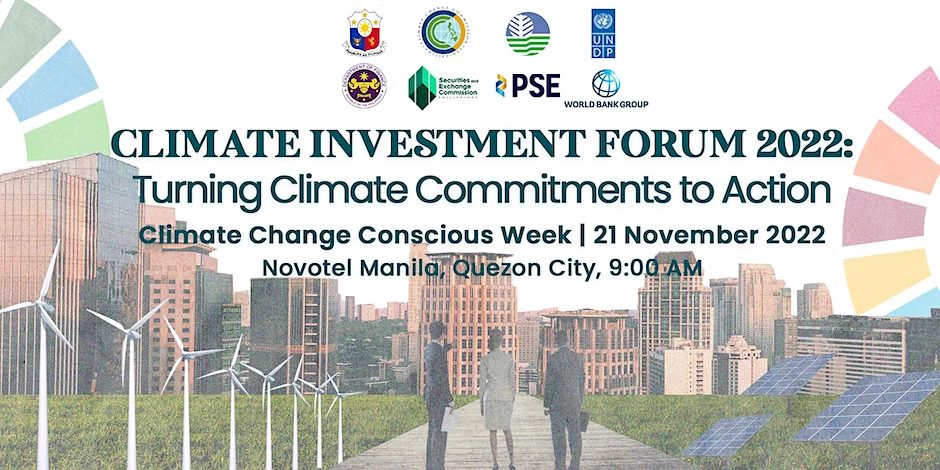 The Climate Change Commission, in celebration of this year's National Climate Change Consciousness Week, is convening the CLIMATE INVESTMENT FORUM 2022: Turning Climate Commitments to Action on 21 November 2022, Monday, at 9:00 AM PST (Novotel Manila Araneta City, Cubao, Quezon City).
The Forum serves as CCC Week's flagship event under the theme "Turning climate commitments to action", as we enjoin stakeholders to be one in pursuing efforts to mobilize private sector investment towards achieving country priorities to address the climate emergency.
As a public platform, the Forum shall include sessions presenting national government targets on reducing carbon emissions and adapting to climate change, identifying synergies for effective climate finance, and encouraging the private sector to invest in the whole-of-nation effort to build climate resilience and transition to a low carbon economy. It will bring together leaders, executives, and experts from business and industry, financial institutions, government agencies at both national and local levels, among others, to showcase good practices on climate action, sustainability, and green technologies.
For registration: https://www.eventbrite.com/e/climate-investment-forum-2022-turning-climate-commitments-to-action-tickets-417791434427